Today, talk about COMME des GAR? ONS Kawakubo opened a new world.

Kawakubo / COMME des GAR?ONS has a unique ideology costume, throwing us a blockbuster bomb, different from McQueen's high-definition alternative style, Galliano's romantic and elegant feminine, Gaultier's devil-style luxury feast, CdG In addition to the COMME des GAR?ONS series released every Paris fashion week, there are everything from street fashion to impact-style clothing. There are 18 brand branches, and it is not difficult to cross-border and open a store to play business.

At the end of the year, I joined the top 9 brands and launched 10 items called FRIENDS and COMME des GAR?ONS HAPPY HOLIDAYS. What surprises were there?

COMME des GAR? ONS this time one-time launch and the joint name of the nine major brands, I am afraid that the brand is in line with the numerous branch line works launched in response to the market, the new design fun.

The COMME des GAR? ONS, who loves to take advantage of the good relationship, has won the fans' hearts. Therefore, CdG launched a joint plan without warning, and even joined nine luxury and street brands in one breath: Gucci, Stussy, Burberry, Simone Rocha, Marine Serre, Walter VanBeirendonck, Craig Green, Jean Paul Gaultier, Maison Margiela, CraigGreen. Although the name of the light COMME des GAR?ONS is loud enough, but the series of cooperation big names are also eye-catching.

In order to celebrate the end of the holiday, the CdG co-branded series borrowed a classic costume from nine co-branded brands, and then joined the personal ingenuity through Kawakubo's singularity, such as "My Energy Comes From MyFreedom" printed on Burberry's checkered silk scarf. Add red dots to Jean Paul Gaultier's striped sea soul shirt.

The collection covers T-shirts, sweaters, scarves, bags and more. Whether it's the COMME desGAR?ONS classic love t-shirt or the Marine Serre moon symbol with exotic colors, it's more or less grotesque.

Transparent and fresh PVC In the spring and summer fashion week, the big-name show is always inseparable. Calvin Klein, Balenciaga, Off-White... all have similar O. The cowhide PVC paper bag is the best-selling signature bag of the COMME des GAR?ONS. This time, the Gucci red and green double stripe and the classic PVC bag of the COMME des GAR?ONS combine to perfectly combine the two brand logo designs, and it is also the choice of the hipsters.

Kawakubo's appeal is really understandable. Previously, the three-way joint name of Supreme x CdG SHIRT x Nike Air Force 1 has already exclaimed "the strongest joint name of the year". Who knows that the end of the year is near, COMME des GAR?ONS has reached the "Happy Holiday" series launched by a group of friends. New height. The collection is exclusively available at the newly unveiled DoverStreet Market Los Angeles.

Chuan Baojiu Ling

  "Fashion is not for wearing, it is more about expressing an idea and attitude."

Regardless of the commercial line or the fashion art, Kawakubo can be said to be a very good designer. The COMME des GAR?ONS series, which was released every week at Paris Fashion Week, is more like fashion than her own interpretation of some abstract ideas.

Kawakubo has said that "fashion is not used to wear, but more to express an idea and attitude." Kawakubo's clothing is unique and ideology, full of "freakish shapes", and aggressive and repeated impact routines.

The theme of spring/summer 2017 was named "invisible fashion". The quite large and large outline design almost peeled off the idea of ​​combining with the human body, but instead created a new human form. Special air layer fabrics are used to blend the contours of Japanese armor and Western baby squats, most of which are displayed on the runway in sharp geometric shapes.

In the spring and summer of 2018, Kawakubo and nine artists collaborated, but it is not surprising that so many candidates seem to be co-branded. From Abraham Mignon's elegant floral still life, Japanese 16th century Zen painter Xue Cun Zhou Ji Xuanmiao's ink painting, switched to the pixel art of E-Boy, the skateboard theme of illustrator Stefan Marx, and the illusionist Serge Vollin. The cartoon faces stare at you like a colorful emoji, and even the fruit and vegetable portraits of the 16th-century surrealist pioneer Giuseppe Arcimboldo reveal a fascinating taste.

Last year, Kawakubo was hailed by the Metropolitan Museum of Art in New York in the exhibition COMME des GAR?ONS: Art of the In-Between, and after the Yves Saint laurent in 1983, the institution has been a life designer for the second time. pay tribute. Stars have put on high-fashion fashion, and the limelight is nowhere.

Looking back on the past season, Kawakubo's design has become the iconic representative of the entire Paris Fashion Week with its creativity and design.

Why do you love Chuan Kubo Ling / COMME des GAR?ONS?

"the business is creation."

Every decision made by Kawakubo, whether it is design or related to corporate organization, is based on aesthetic value.

Most brands will think about how to increase sales. This may be the difference between COMME des GAR?ONS. It is better not to think about what to sell or what to sell, because their business is creativity. ).

Kawakubo's creativity is not only in clothing, but her interesting business inspiration, revolutionary marketing strategy and unexpected joint names have saved the public from boring commercialism.

Combining museums, display spaces and sales channels, Dover Street Market has always launched a limited number of merchandise as a magic weapon for its amazing success. Working closely with designers from the beginning, guerrilla flashing, window display, one-off style fashion... In 2004, it can be called "opening the sky"!

Most of the brand suppliers who have made good friends with DSM are eager to launch a single item that looks like "playing tickets" but is a big one. Each brand often "shows its talents" together with Kawakubo, launching a joint market with an active market and a high topic. The "Happy Holiday" series now has more added value while creating commercial benefits.

In addition, Kawakubo's COMME des GAR?ONS HOMME Plus, which is dedicated to men's wear, the COMME des GAR?ONS SHIRT and the COMME des GAR?ONS BLACK series, which are the main shirt design, enriched the CdG brand tonality and absorbed different consumer groups.

Kawakubo has brought more spurs in succession, and now has 17 brand lines including Noir, Homme, Plus, Shirt and the most popular and popular Play. The 18th brand spur line was also launched in July this year. In order to spread the brand value in a simpler way while retaining the brand's genes.

Kawakubo, who has six Dover Street Market concept stores and 18 brand outlets around the world, is undoubtedly successful in business. However, the ultimate goal of Kawakubo / COMME des GAR? ONS is not to bring us the warmth of trend and materialism every time, but it has captured countless fans.

Silicone Rubber Adhesive Tape offer a strong and tough surface for industries which need flexibility, environmental and chemical resistance.

And silicone pressure adhesive is on the back, which ensure the sticky in heat within 260C degree.

The silicone coating is very shiny, has good release and high dielectric strength.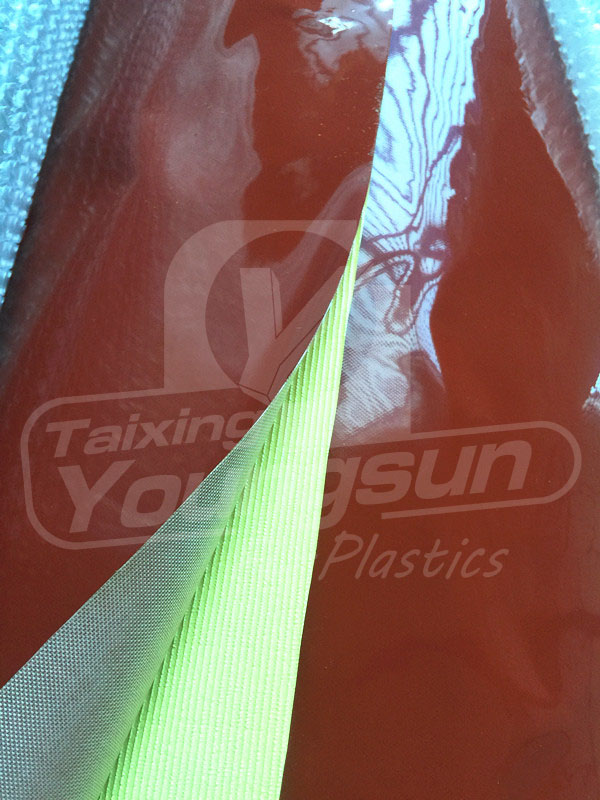 Silicone Rubber Adhesive Tape

Silicone Rubber Adhesive Tape, Silicone Adhesive Tape, Silicone Rubber Tape, Silicone Tape, Silicone Coated Adhesive Tape, Silicone Rubber tape with glue

Jiangsu Esone New Material Co,.Ltd , http://www.ptfe-fiberglass.com