According to market feedback, the underwear industry is now going through a period of falling profits and serious homogenization of products. The impending emergence of a major reshuffle in the entire industry, in other words, there will be many less competitive Small and Mid-sized Enterprises Be eliminated or be strong corporate mergers and acquisitions.

In this context, survival and development must be the focus of all underwear business. GETFIT (http://getfit.tmall.com/) underwear marketing director Zou Jifu that, from the market trend, underwear industry market share of 100 billion yuan, at least five years of rapid development period, the Chinese underwear business Want to break through a lot of enterprises, only rely on technological innovation to seek restructuring or upgrading, and GETFIT underwear is through technical innovation and upgrading out of the woods, no matter when, innovation is the basis for business development.

Because ordinary steel bra underwear oppression, easily lead to a variety of breast diseases, so underwear comfort, health problems are the key. At the same time, underwear as a woman's second skin, is directly related to consumer health and dress experience, but also inevitable development of underwear is the core factor, GETFIT always adhere to the "people-oriented, to take care of women's health as a starting point," brought through technological innovation Consumers safe, comfortable and healthy dress experience.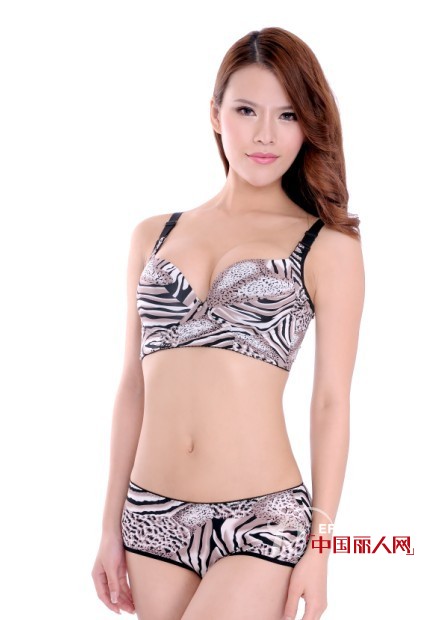 GETFIT memory alloy underwear in 2011 successfully entered the largest electronic trading platform in China - Lynx, since the station Lynx, since this memory alloy bra lighter than ordinary bra, soft, comfortable, healthy, non-oppressive, easy Cleaning, no deformation, promote blood circulation, prevent breast disease, so by the online shopping family favor and recognition, rave reviews. Memory alloy steel ring flexibility is 96 times the normal steel ring, the weight is lighter than the ordinary steel ring, coupled with the shape of the body can remember the body, and with the expansion of the breast and adjust the size of the underwear, to provide a breast nothing Pressure of living space, so the birth of GETFIT memory alloy bra, marking the development of China's green underwear into a new phase.

It is understood that GETFIT underwear has been to care for women's beauty and health as their responsibility, not only concerned about the shaping of women, more concerned about the comfort and functionality of underwear so that underwear from the inside out comfort exudes elegant, comfortable, healthy beauty, and to At the expense of comfort and health at the expense of one-sided pursuit of the sexy effect of the practice, in any case GETFIT (Princess) can not agree. Therefore, GETFIT products have always been health, comfort, shaping the brand advocate, which is GETFIT tireless pursuit of the goal.

Lynx GETFIT flagship store owner told reporters that modern women not only the requirements of the coat is getting higher and higher requirements of the underwear even higher than the coat, they not only concerned about the underwear color and style, more emphasis on underwear to bring their own Therefore, GETFIT underwear to create comfortable and healthy products, work hard, in addition to ergonomic design, but also selected high-grade high-quality environmentally friendly fabrics, relying on scientific and technological innovation to develop a new product - memory alloy bra, the use of New materials and new technology, so the memory alloy bra won the national new practical patent certificate. Since August last year, GETFIT flagship store in the debut since Lynx, has been the concern and recognition of the majority of female consumers, many customers who have bought once repeated consumption, keep returning more than 80%.

In recent years, the adjustment underwear by virtue of the super-shaping body effect has become the focus of attention of women, some experts assert that in the future, the adjustment of underwear will replace ordinary underwear, become the new hot women's consumption, adjustable underwear will be China's underwear industry In the most dynamic and most potential for development of the industry.

We believe that with GETFIT (Princess Princess) technological innovation accelerated, will create for the vast number of women a real valuable underwear, care of women's life.

Easter Ornaments is a Easter party main accessories, in Easter party , you could use it to decorate your home, for example, wall , windows,fireplace or anywhere what you like.

We have all various of pattern Easter ornament, 3D chick pattern, cute bunny pattern, traditional Easter egg pattern, fresh flower pattern or any pattern from customer request.

Easter holiday is full of spring atmosphere, every thing is beginning from here , we love fresh air and flower, during spring season time, we hold a Easter party, use the Easter Decoration, such as Easter Garland,Easter Basket, Easter Toy etc. let's celebrate the special festival during spring and share happy time together.


Easter Ornaments

Easter Ornaments,Easter Hanging Pendant,Easter Pattern Ornaments,Easter Pendant Decorations

Shangyi Home Products Co., Ltd. , https://www.shangyi-group.com