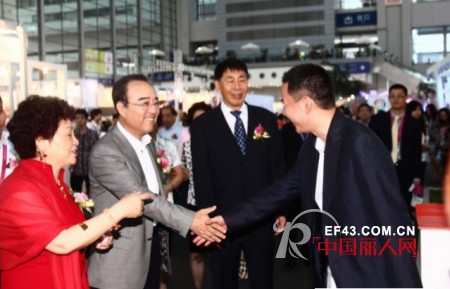 Shenzhen CPPCC Chairman attended the 11th China (Shenzhen) International Branded Fashion Fair during the day (second from left) and inspected booths after the opening ceremony.

On the morning of July 7, "The 11th China (Shenzhen) International Branded Clothing and Accessories Fair" was grandly opened in Shenzhen Convention and Exhibition Center. Chairman of Shenzhen CPPCC during the day, Shenzhen Municipal Committee, United Front Work Department Zhang Siping and other city leaders attended the opening ceremony. Reporters on the scene saw this is defined as "transformation" of the show, has become the home of the Shenzhen apparel brand . Shen Yongfang, president of Shenzhen Apparel Industry Association, said that the show has demonstrated the growth of the original strength of the apparel industry in Shenzhen, marking that Shenzhen apparel industry has gradually come out from the "traditional image" of "processing foreign trade" and is committed to creating its own brand.

It is reported that this service trade fair by the Shenzhen Municipal Science and Technology Industry and Information Committee, Bao'an District People's Government, Shenzhen Garment Industry Association, a three-day exhibition area of ​​nearly 70,000 square meters, 5 large exhibition hall, a total of more than 3,000 Booths, nearly a thousand domestic and foreign brands exhibitors. The scale of the highest ever, and for the first time specifically set up a men's exhibition.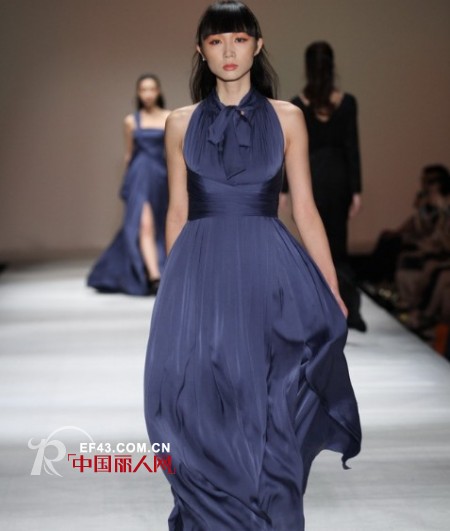 The brand one after another in the field "catwalks", into a major highlight of the service fair.

Whether it was the opening ceremony of Masfill last night, or the scene of the major Shenzhen people, "familiar" brand, have revealed the exhibition's "surname" qualities. Shadow children, arts of the flowers, Jesse and other veteran Shenzhen led the domestic famous women's fashion show a stylish wing; Osage, not the song, can be children, AUM, Yanuo, Lufthansa and many other cutting-edge brand to join, has become the A major highlight of the session of the rendezvous.

Bao'an District People's Government sponsored by the "Baoan Creative Hall" is located in the Convention and Exhibition Center Hall 3, the Museum is a relatively independent creative design display area and fashion culture corridor, the brand culture and fashion concepts closely linked, no longer Simply display, but the integration of art, creativity, culture, fashion and many other fashion elements, to achieve a unique creative incubator to show the future of Shenzhen, "Fashion Silicon Valley" trend. Bao'an District, the government will also jointly sponsor the "Wave Cup" Women's Design Competition to promote the original, cultivate original design cutting-edge.

As one of the major events of this year's trade fair, the department store forum, which has drawn the attention of the industry, will also be held during the trade fair. The forum will continue the concept of "cooperation and win-win" and invite famous experts and scholars such as Lang Xianping, Li Kailao and Jiang Changjian to make Keynote Speech.

Shen Yongfang said that the Shenzhen Trade Fair stands at the starting point of the second decade, with the theme of "transformation", and truly changes from "exhibition" that emphasizes business functions to "convention and exhibition" that leads the innovation of industry concepts.

Short Sleeve Bridesmaid Dress,White Bridesmaid Dress,Long Bridesmaid Dresses,Lace Bridesmaid Dress

Prom Dresses Co., Ltd. , http://www.nbweddingdress.com